One of the benefits of having an MSDN Subscription is that you have free access to some Pluralsight courses.
To verify this, you can visit the My Account page of MSDN Subscription website.

MSDN Subscriptions
You should notice – among other benefits – Pluralsight course subscription, as shown below:
Pluralsight 45-course subscription
Unfortunately, as stated in the picture you will notice that you don\'t have full access to the entire Pluralsight library instead you have access to some 45 courses.
As a result, you are likely to run into the below error when trying to access a course that is not part of the 45-course list.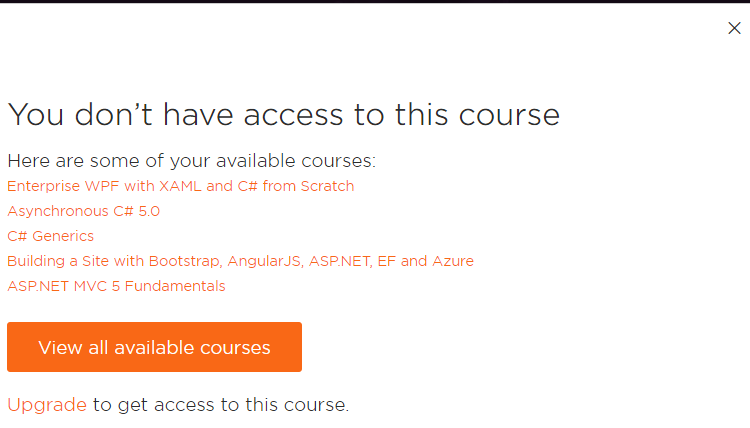 You don\'t have access to this course error message
For future reference, I have provided a list of the free courses available with your MSDN Subscription.