In my article, Single package deployment in SQL Server Integration Services 2016, I highlighted the joys of single package deployment available in the release of SQL Server Data Tools 2015 and SQL Server 2016. The only feeling of misery in the overall SSDT 2015 you are likely to experience is during the installation of Business Intelligence templates for SSDT Visual Studio 2015.
I personally tried several things to get SSDT 2015 setup.
I tried the SSDTSetup.exe online installer as shown below but it all failed.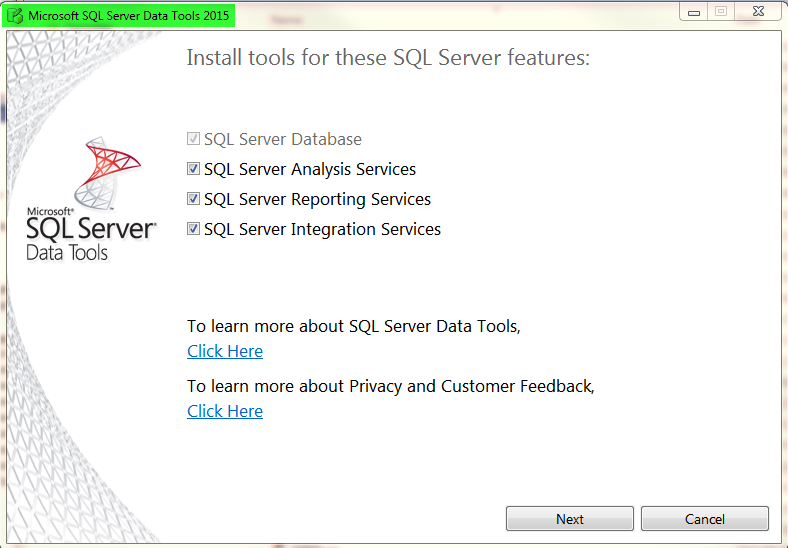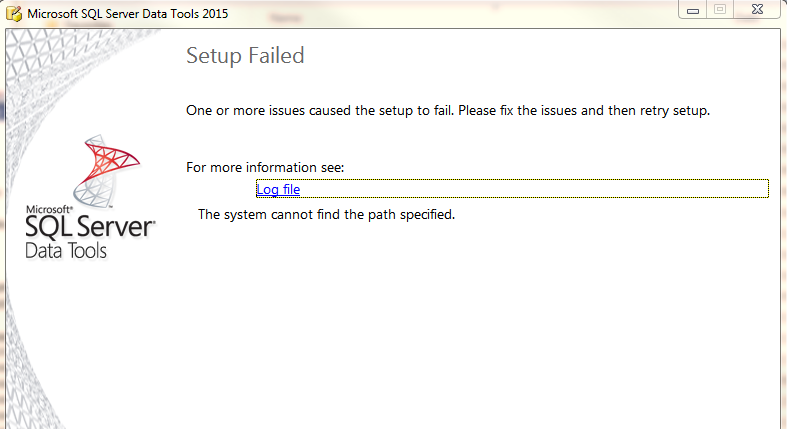 So I finally got the right file and have decided to share it with you. The location of the iso file is saved in my GDrive.
Once you have launched the iso file, you should have the BI templates come up in your Visual Studio 2015 IDE as shown below.


if you were unable to download the .iso due to the below error, then try downloading using it using Internet Explorer as shown further below.


Happy development, folks!
CodeProject